Chiropractor
Katy Mooberry D.C., C.A.C.C.P.
Dr. Katy Mooberry is a Colorado native who returned to the sunshine state with her husband, Dr. Isaac Mooberry D.C., after they both earned their Doctor of Chiropractic from the University of Western States in Portland, Oregon in 2006. Dr. Katy Mooberry received her B.S. in Biology from the University of Puget Sound in Washington in 2001.
Dr. Katy believes that chiropractic care is a wonderful way to remove the physical stress from your body so that you feel great and can keep up with all the demands of your busy lifestyle. Dr. Katy earned her Certification in Pediatrics because she wanted to help the next generation feel and function their best from birth through childhood and adolescence. She is also earning a certification in Functional Neurodevelopment because she feels that chiropractic care helps optimize the nervous system. We live our world through our senses and if we have a traffic jam in our nervous system, that sensory information can not reach our brain to be properly interpreted. But chiropractic care can help clear that traffic jam from the spinal column and spinal cord, so that our nervous system can talk properly between and our brain and our body.
Dr. Katy enjoys skiing, hiking, biking, camping, running, swimming, and playing tennis but also loves a good book.
In addition to playing outside, Dr. Katy is kept very busy keeping up with her two children Michaela and Theo. Both are healthy, active kids who have been treated with chiropractic as they run, jump, bump and fall through life! Chiropractic care helps them stay healthy and strong!
---
Licensures
---
Certifications
Dr. Katy has earned her CACCP certification from the Academy of Family Practice and Council on Chiropractic Pediatrics and the International Chiropractic Pediatric Association (ICPA). Dr. Katy is the only chiropractor in Evergreen or Conifer to receive this certification in pediatrics and has the in-depth level of knowledge to help our mountain kids!
Webster Technique for pregnant moms
Selective Functional Movement Assessment (SFMA) - A series of 7 functional movements that test the patient's ability to move and perform.
---
Activities/Groups
National Sports Center for the Disabled
Volunteers with the NSCD at Winter Park, where they share their love of skiing with disabled people!
Evergreen Chamber of Commerce
They help promote small businesses like Get Moving Chiropractic in the Evergreen area.
International Chiropractic Pediatric Association
They help promote pediatric care through chiropractic.
Colorado Chiropractic Association
Active members and the association help promote chiropractic in Colorado.
Origin: A Birth Collective for Growing Families
Support for healthy beginnings. Origin is a network of local prenatal, postpartum, and family support professionals providing a comprehensive online resource and creating a community for all new and growing families in the Denver foothills area.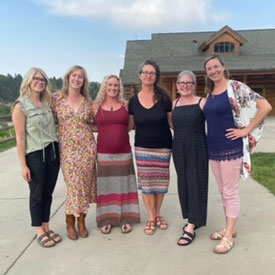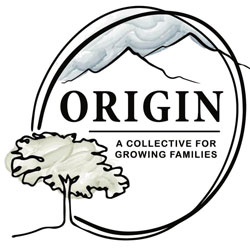 ---
Awards
Congratulations to Dr. Katy Mooberry who received the Rising Star Award from the Colorado Chiropractic Association in 2008! This award is presented to a Colorado chiropractor, practicing less than 10 years, who have contributed the greatest amount of time and talent to the CCA and the chiropractic profession in Colorado!
Dr. Katy:
This award is given by the President to a member who has shown selflessness in multiple areas the president has asked them to serve and contribute to the profession and association.
Dr. Mooberry is a proud member of ORIGIN, a local group of practitioners that provide prenatal, postnatal and family support for the Denver Foothills communities.
Licensed Massage Therapist
Patsy Love
Please call the office to schedule a massage! Patsy is excellent at identifying and working out the muscle, tendon, or ligament that is out of balance. She is very intuitive and she takes the time to make sure you are comfortable and to learn what your concerns are and what are your goals. She is certified in prenatal, neuromusculoskeletal, and cranial sacral massage.
OFFICE HOURS
---
Monday
Closed
---
Tuesday
9:00am - 6:00pm
---
Wednesday
9:30am - 4:30pm
---
Thursday
9:00am - 5:00pm
---
Friday
9:00am - 12:30pm
---
Saturday & Sunday
Closed